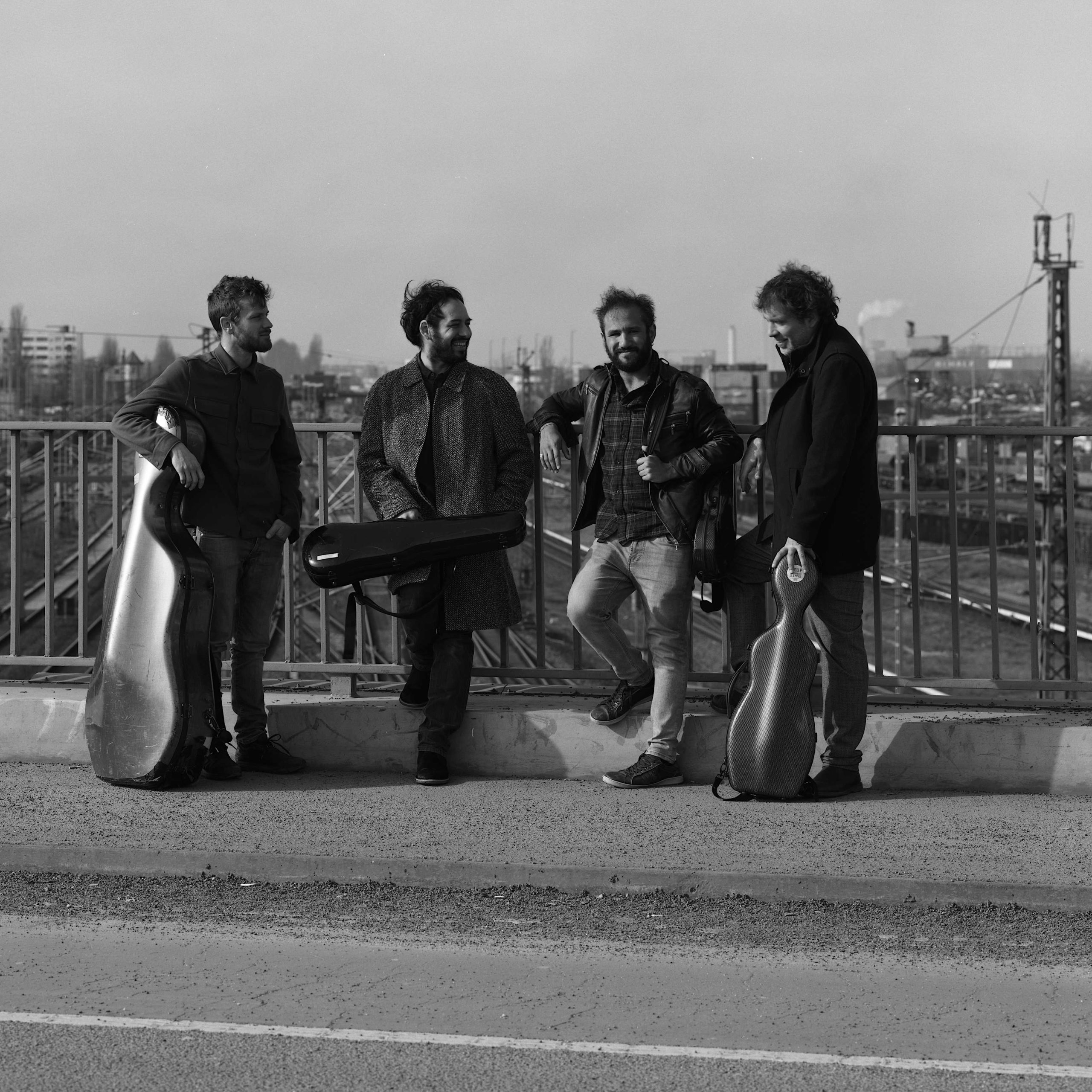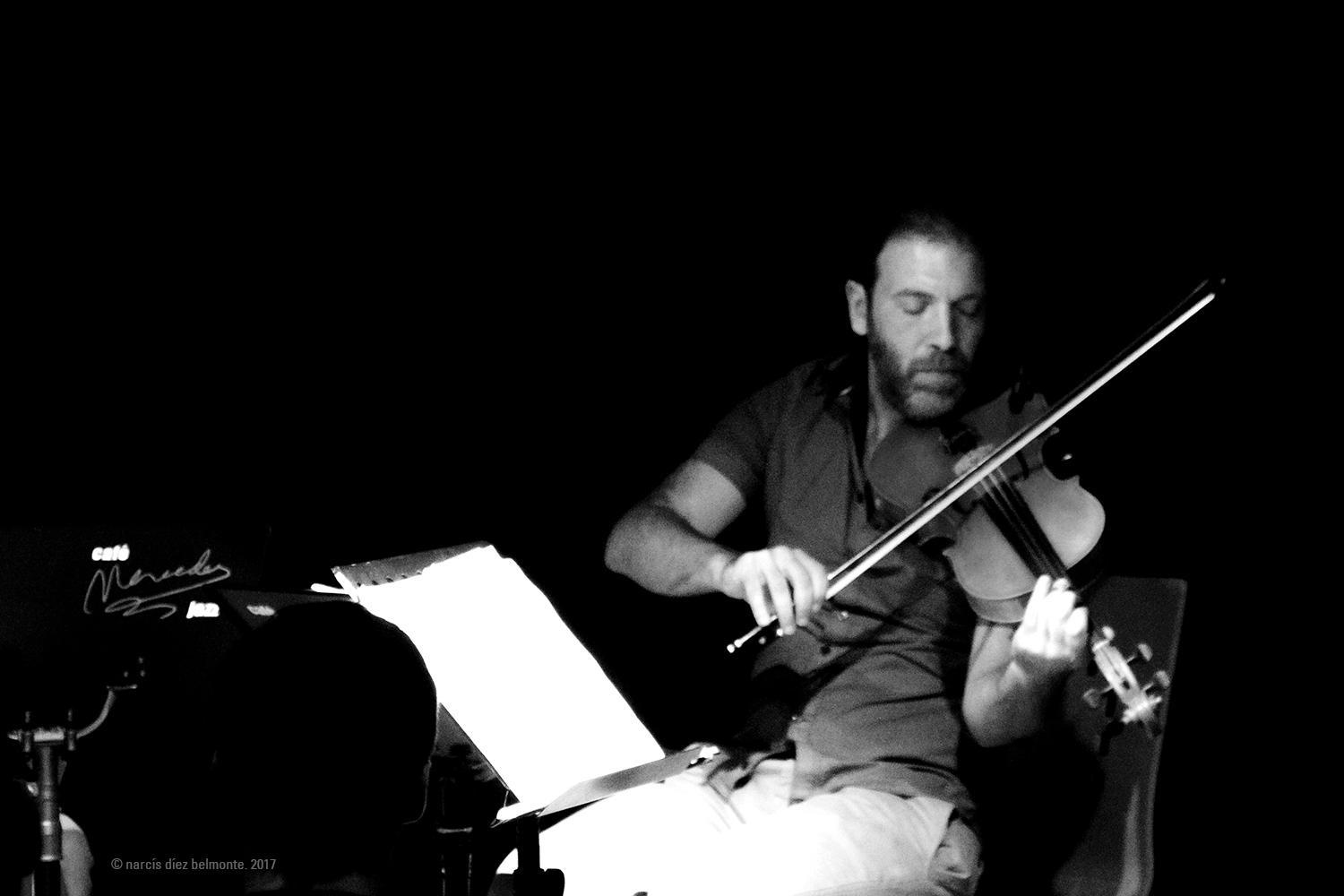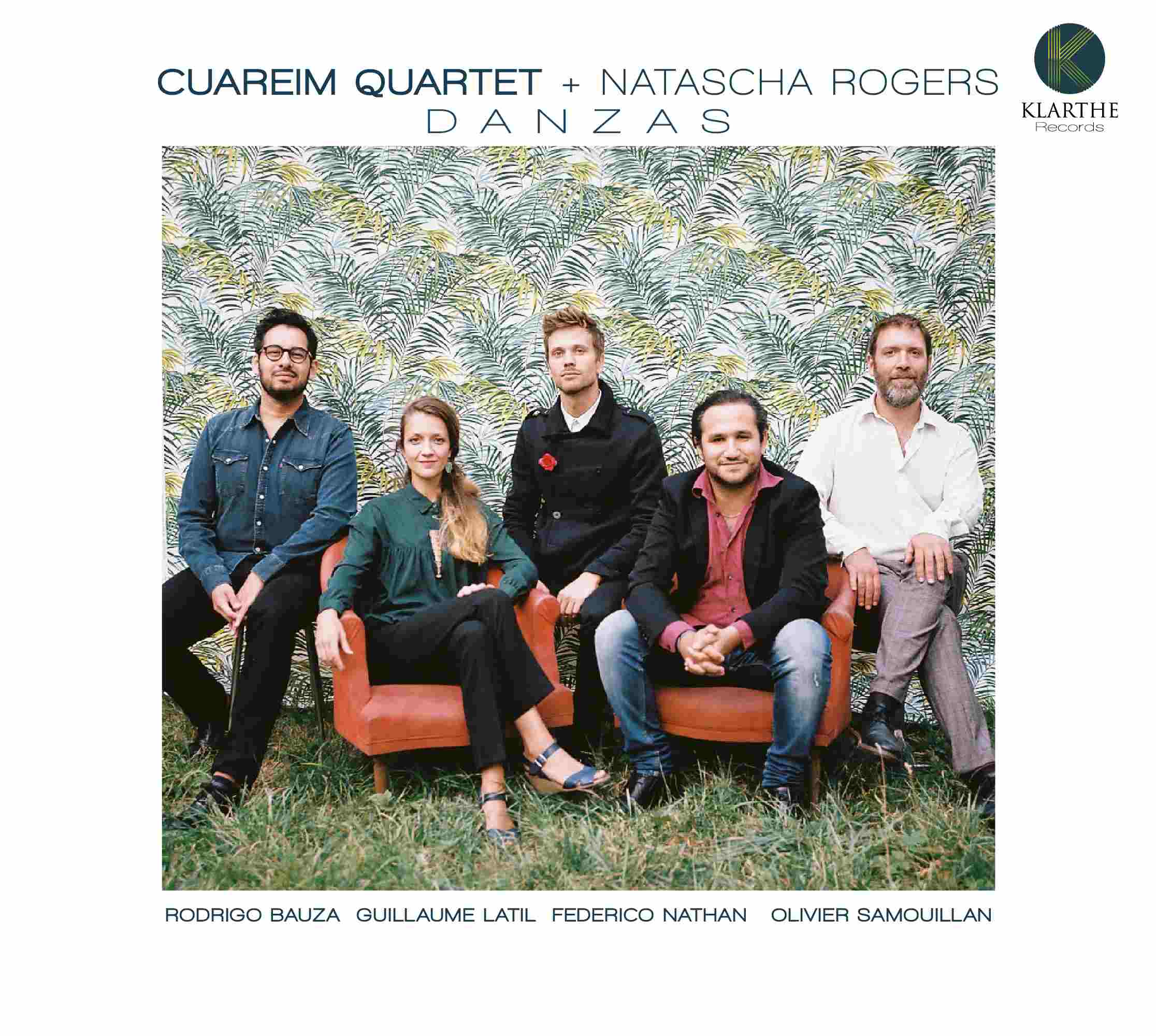 The Cuareim Quartet was conceived in Mexico by the meeting of its four outstanding musicians. They are inspired by their love for world music and by sharing and improvising with other artists. Danzas is the album created through this love of traditional music and through an understanding of what they all have in common and also, of what makes them unique, dance.
The four musicians, each with a marked style, carried by the richness of world dance and its rythmes, compose and improvise to a startling effect.
Le quatuor Cuareim est né au Mexique, de la rencontre de ses quatres musiciens hors du commun. Il improvise sa route au gré des artistes qu'il croise, et des musiques qui l'inspirent. Danzas est le disque issu de sa passion pour les musiques traditionnelles et plus précisément de ce qu'elles ont en commun, et qui les rend pourtant toutes uniques, la danse.
De sa plume de compositeur et de son style marqué, chacun des quatres musiciens compose et improvise, porté par les richesses des danses du monde et des rythmes qui les animent.
El Cuarteto Cuareim nació en México tras el encuentro de cuatro músicos excepcionales. El ensamble está inventando un camino y un sonido propio inspirado solamente en la música que le causa curiosidad y en los artistas con quienes se va cruzando. Danzas es el álbum concebido por el interés y el amor del cuarteto por diferentes músicas tradicionales y en particular por la concepción de lo que todas estas tienen en común y las hacen únicas. La danza.
Cada uno de los cuatro músicos, con un estilo marcado y propio para tocar y componer, trae consigo la riqueza de danzas de diferentes partes y sus ritmos.
---